[x] Close

Logo Traing en Therapie

Logo en Branding voor traing en therapie samenwerkings verband.

---

[x] Close

gerstaecker

logo en branding voor webwinkel kunstenaarsbenodigdheden

[x] Close

Kunstbehang

website en logodesign voor site kunstbehang

Project: logo design, webdesign, businesscards

Customer: kunstbehang.nl - www.kunstbehang.nl

[x] Close

Playfull

iconen voor mac dsktop applicatie ( multitrack software)

Project: logo design, illustrator, photoshop

---

---
Welkom bij de portfolio van Edwin van Munster. Ik maak logo's en websites, banners, illustraties of een compleet nieuwe huisstijl voor je. Ook bewerk ik foto's en maak ik digital art. Aarzel niet als je een mooi nieuw logo nodig hebt (zie ook mooinieuwlogo.nl), of een website, banner, nieuwsbrief of iets anders grafisch, en bel of mail!
WEBDESIGN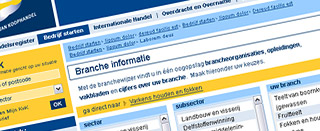 Professionele, mooie websites op maat. Mooi vormgegeven, maar een goede usability vind ik ook altijd heel belangrijk.
LOGO/GRAPHIC DESIGN
Logo's, banners, nieuwsbrieven, of andere visualisaties.
Altijd met oog voor detail vormgegeven.
DIGITAL ARTS
Digitale kunst gemaakt mbv van 3D-software, photoshop
en fotografie. Prachtige hoogwaardige kwaliteitsprints te
koop!